A day in the Accelerated Training Program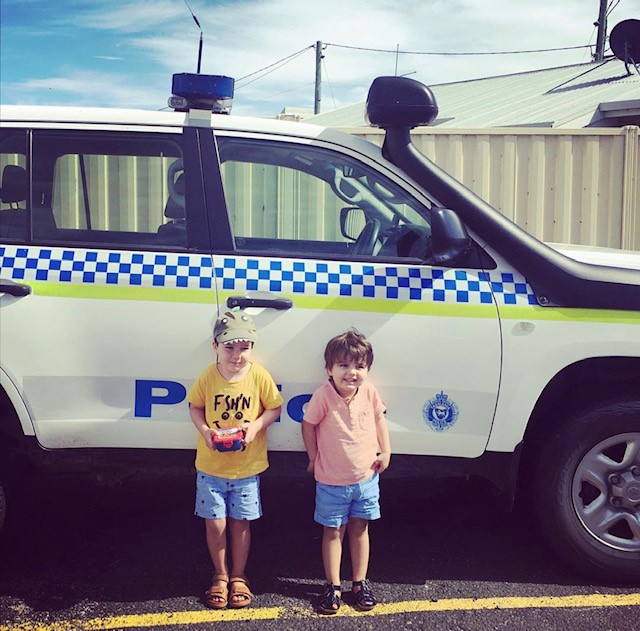 I grew up…
In the UK and moved to Sydney when I was 21. I joined the NSW Police Force when I was 25.
My service history so far…
I worked for the NSW Police for 10 years. The last 5 years of that I was in the Water Police in Sydney Harbour, Broken Bay and finally Botany Bay.
Why Tasmania Police…
In short it was a decision for my family. The cost of living in Tasmania is very affordable. It's a beautiful state and if you love the outdoors there's endless adventures for you to have here.
The application process…
The process has a few steps to get through like you would expect. If you are serious about it, you will get through them without a worry. I found the academy very responsive and easy to work with during the process.
Most difficult part of moving police services…
I'd say that getting your head around the differences is the main difficulty. When you've been in the job a while those things are ingrained in you and its hard to learn a different way. That said, having been here a while now it's no longer a problem for me.
The night before I started my Academy training…
I was nervous and excited about the challenge ahead of me. Something that was done very well was that there was a respect already there for use as serving police. We weren't treated as new recruits which made the process a pleasant one.
On my first day as a Tasmanian Police Officer…
Proud moment to get back out there and do the job I love. A lovely reception from my new work mates too.
I currently work at…
St Helens Marine on the North East Coast. Luckily my skills were very transferable and that was recognised.
My typical day…
Living the dream. Sunshine, dolphins and the odd crook.
Where I see myself going…
I've recently got into the Search and Rescue team here. I'd like to develop those skills and co-ordinate land-based search and rescues (I'm just doing marine search and rescues at this point).
A memorable moment in Tasmania Police so far…
Whilst on a marine rescue trip north, a pod of Killer Whales followed us up. That was pretty special.
My colleagues in the Tasmania Police Service…
Good people. Salt of the earth types. I've made some wonderful lifelong friends here.
My family…
They are extremely happy here which makes it all worthwhile.
An obstacle I've had to overcome…
Living away from friends and family is the hardest part. We've had lots of visits though (pre-COVID) and they all understand why we've chosen this beautiful place to spend our lives.
The best advice I can give to a police officer thinking of joining Tasmania Police…
If it seems right for you then do it! Take a punt. I did and I haven't looked back.