A day in the Accelerated Training Program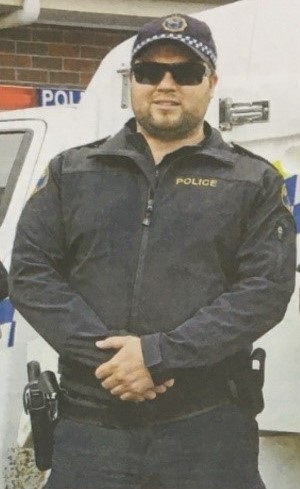 I grew up…
In Broadford, Victoria.
My service history so far…
During my 7 years with Victoria Police, I served at Sale, Seymour, Euroa and Broadford Uniform, spending a year on secondment with the Seymour Divisional Tasking Unit working on guns, drugs and crime. I currently work at Smithton Uniform.
Why Tasmania Police Service…
I have always loved Tasmania and I love my job. So, leaving Victoria Police for Tasmania Police was really a no brainer for a better life.
The application process…
The process was typical of what you'd expect from a police agency. I did find that Tasmania Police was extraordinarily quick to progress and respond to applications, which made planning a big move much more efficient and painless.
Most difficult part of moving police services…
The most difficult part of switching from Victoria Police to Tasmania Police has been adapting to substantial changes of legislation and procedure. I quickly learnt that no matter how much knowledge you have of interstate legislation, powers, processes, policies, radio communications, it's knowledge that is only applicable interstate.
The night before I started my Academy training…
I locked myself out of my room. Sergeant Adlard was terrific about it.
My typical day…
I do uniform duties at Smithton, which is predominantly road policing with a sprinkle of triple-zero response.
Where I see myself going…
Launceston in the foreseeable future.
The best advice I can give to a potential police officer thinking of joining Tasmania Police…
If you have never had a job in policing before, you can't look past Tasmania Police for a career you will love. If you are an experienced officer from another jurisdiction, be prepared to forget everything you know, be a sponge, keep an open mind and respect the difference of … everything.